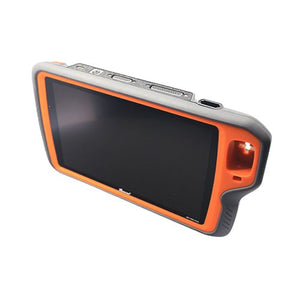 VVDI Key Tool Plus Programmer
SKU: 20903762
VVDI KEY TOOL PLUS
is a professional multi-function all-in-one automotive solution for the locksmith that combines functions of VVDI2, VVDIMB, Key Tool Max, VVDI BIM, and VVDI PROG with the ability to expand the capabilities as needed.
VVDI KEY TOOL PLUS
supports basic functions of a Key Tool, such as remote generating, cloning, transponder detection, PLUS IMMO programming for VW & Audi, BMW, and Mercedes Benz.
IMMO Programming for European vehicles:
VW & Audi:
    3rd / 4th / 5th generation
    MQB
    MED17/EDC17
BMW:
    CAS3/CAS3+
    CAS4/CAS4+
    FEM/BDC
    ECU ISN Reading Function
Mercedes BENZ:
    FBS3 standard keys and FBS3 keyless-go keys
    Smart keys, all keys lost, add keys, enable & disable keys
    EIS/EZS, ELV, ECU, gearbox, and ISM replacement
Basic Functions:
    Generate Remotes and Smart keys
    Renew (unlock) remotes
    Remotes clone
    Program and Immo Transponder
    IC/ID Clone
    Frequency Detection
    Transponder detection, clone, and generating
    Support for Jaguar, Land Rover, Porsche, Volvo, Mitsubishi, and others
    Service light reset
    Key cutting machine control
    Common vehicle IMMO programming
Other Features:
    DOIP
    CAN-FD
    CAN and K protocol switch pin
    Chip pin detection
    Toyota Smart key programming without simulator
    Long-distance IMMO collection
    Built-in OBD matrix switch
    Radiofrequency simulator
    Smart key simulator
    Integrated key identification coil
    BENZ infrared reading head
Compatibility Notes:
It is our current understanding that the new machines cannot be bound to any existing Xhorse hardware, which means, any accrued tokens you may have will not transfer to the Key Tool Plus.
Specifications:
    CPU: 8-Core 2GHz
    RAM+ROM 4G + 128G
    Screen: 10.1" HD Anti-Glare screen
    Camera: 13MP Rear HD
    Battery: 10,000 Mah large capacity lithium battery
    PD3.0 fast charge
    OBD power supply
    Bluetooth 5.0
    Wi-Fi 2.4G/5G